Publicity Materials
Pictures and bios below are royalty-free and available for download and use, provided no changes are made to the biography text.



Full Biography in .DOCX format



Short Biography in .DOCX format



Short Biography in .PDF format





Very Short Biography in .DOCX format



Very Short Biography in .PDF format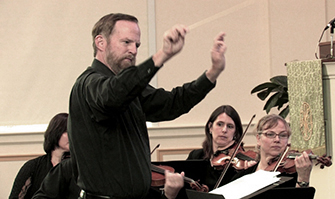 Composer and Conductor David P. Sartor (rhymes with "Carter") is Adjunct Professor of Music at Middle Tennessee State University, Adjunct Professor of Music at Trevecca Nazarene University, and founder and Music Director of the Parthenon Chamber Orchestra. Sartor's compositions have been recognized with more than three dozen prestigious awards that include the American Bandmasters Association's Ostwald Award for Symphonic Wind Ensemble Music, the National Fine Arts Award, a New Music for Young Ensembles composition prize, twenty-eight ASCAP PLUS awards for compositions of unique prestige value, and a "highly commended" award in England's Oare String Orchestra's Third Annual International Music for Strings Composition Contest. He was a Finalist in both the Columbia Symphony Orchestra's American Composer Competition and the Fauxharmonic Orchestra's Adagio Composition Contest, First Prize Winner in the Burlington (VT) Chamber Orchestra's Composer Competition, and First Prize Winner of the New Haven Oratorio Choir's Composition Contest. A seven-time winner in the American Prizes, national awards celebrating American excellence in the arts, he is one of only five composers nationwide named as an "Honored Artist of the American Prize" in recognition of "sustained excellence" in the prestigious competitions.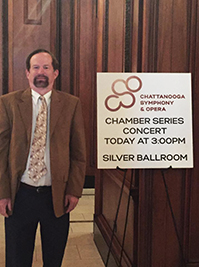 Sartor's music has been performed by noted artists such as the Cincinnati, Knoxville, Chattanooga, Brevard, Kiev and Czech Symphony Orchestras, the Burlington, Nexus and Mission Chamber Orchestras, the Cathedral Choral Society at the Washington (D.C.) National Cathedral, the Minneapolis Vocal Consort, the Chestnut Brass, bassist John Deak, soprano Cheryl Studer, organist Peter Fyfe, the Indiana Wind Symphony, and the "President's Own" United States Marine Corps Concert Band in Washington, D.C. Compositions by Sartor have been featured at the Tanglewood, Aspen and Sewanee Music Festivals, the International Double Bass Festival, the Percussive Arts Society International Convention, the International Music Festival in San Jose Costa Rica, The American Guild of Organists' World's Largest Organ Concert, and at Carnegie Hall, with broadcast performances and interviews on National Public Radio and local affiliates.

A respected and in-demand guest conductor, composer and lecturer, Sartor's engagements include the Washington National Cathedral, the Knoxville Symphony Orchestra, the Chattanooga Symphony Orchestra, the Nashville Concerto Orchestra, the Nexus Chamber Orchestra, the Vanderbilt University Orchestra, Illinois State University, Middle Tennessee State University, Trevecca Nazarene University, the Knoxville Brass Choir, the University of Tennessee Brass Choir, the Dogwood Arts Festival Chamber Orchestra, and a conducting "mini-residency" at California State University sponsored by New York City's Meet The Composer Foundation. He was a 2017 national semi-finalist for the American Prize in Orchestral Conducting, and has been inducted as a National Patron of Delta Omicron International Music Fraternity in recognition of his accomplishments as a conductor and composer, alongside notable individuals such as Samuel Barber, William Schuman and Robert Shaw.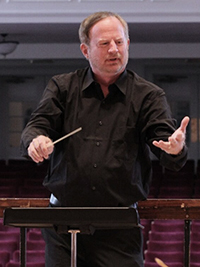 Sartor received his education at the Blair School of Music, the University of Cincinnati College-Conservatory and the University of Tennessee (BM), where he studied composition with John Anthony Lennon and David Van Vactor and conducting with Donald Neuen, and Middle Tennessee State University (MM), studying composition with Paul Osterfield and conducting with Carol Nies. His additional conducting study includes private instruction with Karen Lynne Deal, workshops with Kenneth Schermerhorn and John Morris Russell and, most recently, Beyond the Baton, a week-long advanced conducting seminar with Diane Wittry.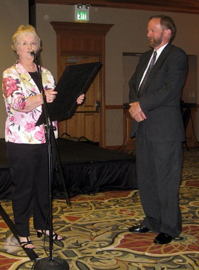 Sartor holds memberships in Phi Kappa Phi, Pi Kappa Lambda, the American Music Center, ASCAP, the American Federation of Musicians, the Conductors Guild, the National Association of Composers USA, the Center for the Promotion of Contemporary Composers, the American Composers Forum, the World Association for Symphonic Bands and Ensembles, and the Society of Composers, Inc., and is included in Who's Who in American Music, The International Who's Who in Music and Who's Who in America®. His works are recorded on the Naxos label, published by E.C. Schirmer, Shawnee Press and Metamorphic Music, and distributed worldwide by J. W. Pepper Music. In addition to his concert music activities Sartor is an alumnus of the acclaimed Steven Scott Smalley Film Scoring Workshop as well as film scoring workshops with Richard Glasser & Aaron Zigman and, to date, he has scored more than two dozen widely-distributed video documentaries and features.
Sartor resides in Middle Tennessee with his wife, the author Nancy Sartor.